Selling Your Home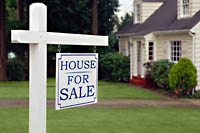 At Mariposa Properties, we offer homeowners the most comprehensive, thorough, and effective services available in the market today. We combine years of experience with unequaled marketing exposure and cutting-edge technology to deliver excellence in service.
Marketing Your Home
Multiple Listing Services - Every listing is placed into several Multiple Listing Services. Through these memberships, your home will reach thousands of qualified homebuyers and their agents 24 hours a day, 7 days a week. These MLSs cover most of the state of California. Mariposa Properties routinely receives inquiries by phone and email from buyers and agents from north of Sacramento, and south to San Diego. Our listings also appear on many of the national real estate search engines, such as REALTOR.com.
The Internet - You are reading this from the Mariposa Properties website, which is available to anyone in the world who has a computer, and types in any term such as "real estate in Mariposa" or "homes in Mariposa" into any of the major search engines such as Google. Your home will be seen across the state, the nation, and around the world.
In Person - I also aggressively network with other local and regional Real Estate professionals to ensure maximum exposure to motivated buyers.
Simply put, there is no other Real Estate Professional that can match the exposure and marketing resources we employ to get your home SOLD for top dollar.
Home Value Analysis
Mariposa Properties would be happy to provide you with a FREE home value analysis, whether you have plans to move immediately or not. Simply fill in the request form and we will contact you.
Pre-Sale Consultation - If you are considering selling your home now or in the future, you will most likely be faced with myriad questions:
Should I replace the carpeting?
What color should I paint my home?
Should I update the kitchen?
What types of surfaces are most popular with buyers today?
Should I move out some of my furniture?
What inspections or reports should I order?
I will be happy to consult with you to help you maximize your home's appeal to potential buyers. I connect you with professional design and staging services if the need arises. For more information about getting you and your home ready, look at our FREE reports for sellers.
Information
Information is power, especially in Real Estate. I provide constant information to my clients regarding market conditions, other homes for sale, buyer attitudes, local market trends, and direct feedback about your home from Real Estate professionals and buyers who have seen your home. Armed with the best information available, you are able to make reasoned, informed decisions that maximize your position in the marketplace.
Negotiating Expertise
My years of experience and proven track record in negotiating Real Estate sales gives me a distinct advantage in representing you during contract negotiations. I have sold hundreds of homes, and have experienced all market conditions, from extreme seller's markets with multiple offers to extreme buyer's markets where my negotiating ability can literally make you thousands of dollars.
Transaction Management
Once an offer is accepted, I will work on your behalf to manage the details during the escrow period. I will personally meet inspectors, help manage repairs, consult with the appraiser, follow up with the title company and lender, and aggressively protect your interests to avoid problems and ensure a hassle-free closing.
The Big Picture
When it comes down to it, your home is most likely one of your largest assets. It is extremely important to choose a REALTORŪ who is successful, experienced, aggressive in marketing your home, and skilled in negotiating. These are the skills and tools that bring the most to your bottom line. I also recognize that your home is more than just an asset. It has been your sanctuary and your safe harbor, a home where you have raised your kids or spent time with loved ones, a place full of memories. I understand your attachment (I'm fond of my home as well!) and respect your feelings, and will represent you and your home with the care you deserve!
If you are like most sellers, your home is your largest financial asset, and deciding to sell it is a big decision that involves a lot of preparation and work. When you're ready to sell it's important to have an experienced real estate professional handle the details involved in the successful sale of a home for top dollar.
As an experienced professional who has helped many Mariposa residents sell their homes, I know how to handle every aspect of the sales process - from strategically marketing and showcasing your home to making sure everything's signed, sealed and delivered by the closing date.
Providing you with comprehensive, high-quality listing service is my top priority. So when you decide to sell your home, please contact me and let's get started!
The following articles are a great place to start if you're looking for information about the sales process and how you can get more for your home when you decide to sell.